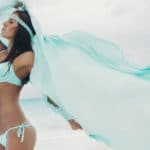 The obesity epidemic in the U.S. means that more and more people are opting to have bariatric surgery to get their weight back in line. The problem is, when you lose a large amount of weight, you're usually left with hanging, loose skin. This is because skin that is stretched for too long has trouble "snapping" back to a former, slimmer contour. While you are now dramatically smaller, your skin is sagging and loose all over. It can make you question whether your bariatric surgery was worth it.
If this is your story, body contouring with Dr. Admire is the answer.
Body contouring reduces excess fat and skin that remains in multiple body areas. The end result is a firmer, more contoured overall appearance. After body contouring, your skin will match your new slimmer contours.
PROBLEM AREAS
When your skin has been severely stretched and is now unsupported by the expanded tissues and fat while you were heavy, it will sag in pockets. These are the most common areas:
Face, neck, and jowls giving a droopy, sad appearance
Upper arms giving a "bat wing" appearance
Breasts, causing the nipples to point downward and the breasts to flatten
Abdominal area giving you an apron-like overhang
Buttocks, groin, and thighs leaving hanging pockets of skin
WHAT SURGERIES ARE INVOLVED IN BODY CONTOURING?
As with any procedure at Admire Plastic Surgery, Dr. Admire considers every patient's situation to be unique. During your body contouring consultation, you will have a give and take discussion about what areas you want to address and realistic expectations about outcomes you can expect. These are the plastic surgeries that may be involved:
Tummy tuck to correct sagging both below and above the navel
Lower body lift to correct sagging of the buttocks, groin, and outer thighs
Breast lift to correct sagging, flattened breasts
Arm lift to correct sagging of the upper arms
RECOVERY
These are major surgical procedures with many different areas being targeted at one time. Dr. Admire usually breaks this combination of procedures into two, possibly three surgical sessions, as this is safer for the patient. With all of these procedures, there is significant recovery. There will be swelling and scarring. You likely won't be able to strain or lift anything for several weeks. If your abdomen and thighs have been addressed, you may have to avoid standing fully upright to avoid stressing the internal sutures.
This will be difficult at times, but it's important to keep the end goal in mind. The prospect of having a firmer, contoured body that matches your new smaller size is the goal.
If you've had bariatric surgery but hate the sagging skin you're left with, let's talk. Call Dr. Admire at (480) 946-3155 to schedule a consultation for body contouring.