Over time, gravity, sun exposure, the stresses of daily life, and simple genetics can start to really take their toll on the appearance of the face and neck. Deep creases can begin to appear beside the mouth, while the jaw line slackens and becomes jowly and the neck develops unattractive, loose folds and bulging fat deposits.
REJUVENATE || REVITALIZE
The good news is that at AdmireMD Plastic Surgery + Skin Clinic we can help you effectively counteract these encroaching signs of aging by tightening muscles, removing fatty deposits, and trimming away excess skin to reveal a fresher, more youthful you. We offer the best in facial rejuvenation procedures with facelift, neck lift and blepharoplasty procedures.
Why Choose AdmireMD® for My Neck Lift?
Cosmetic plastic surgery of the face and neck requires not just deep well of procedural knowledge and experience, but a well-developed artistic sensibility, as well.
Dr. Anthony A. Admire is adept at both aspects of the neck lift in equal measure, possessing an incredible amount of experience, while also having become quite adept at helping patients realize their cosmetic goals.
We'll work closely with you, to not only understand your aspirations and hopes, but to then put together a customized treatment plan, with procedures designed to help you look and feel exactly the way you've always wanted. Reach out and set up your consultation today, to learn what we can do for you at AdmireMD® Plastic Surgery + Skin Clinic.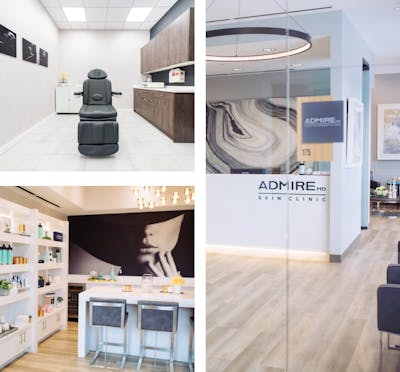 Dr. Admire is a very skilled plastic surgeon. I was aiming for a natural look with my facelift and he did just that.
I had a mini facelift and upper eye lift, also I had a breast lift and implant revision. I'm 3 1/2 months in and I'm so pleased with the outcome!
Dr. Admire was fantastic, with super caring bed manners. Did face and neck lift that delivered a super natural result.
Dr. Admire is an artist and highly skilled surgeon and frankly I would not trust my face with anyone else. I can say this complete conviction as I am in the aes...
I can not say enough good things about Dr. Admire. He is an amazing cosmetic surgeon, a true artist who pays great attention to detail.
From the first visit to the last one today Dr. Admire has been more than a good plastic surgeon, he is an amazing person. My wife had the mommy makeover (breast...
A friend who is a doctor recommended Dr. Admire as the best in Arizona for what I needed; a partial facelift with an eye lift and fat transfer to my lips. I was...
Dr. Admire is simply amazing. My recovery after my surgery was almost immediate. His staff is very supportive, professional and personable.
Improve Your Facial Harmony

with Eyelid Surgery in Phoenix
If you're in the Phoenix or Scottsdale areas, and you've been feeling frustrated by the presence of bulging deposits of extra fat or excess skin above or below your eyes, you might be a great candidate for blepharoplasty in Scottsdale at AdmireMD® Plastic Surgery + Skin Clinic. This procedure provides a number of both cosmetic and functional benefits, and we're excited to learn how we can help you! Give us a call at 480.946.3155 to schedule your consultation with top plastic surgeon Anthony A. Admire today!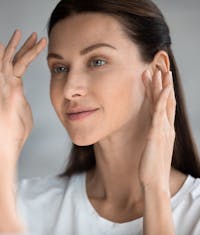 Walk Back the Clock With Facial Rejuvenation
Facelift
Dr. Anthony A. Admire, board-certified plastic surgeon and founder at AdmireMD® Plastic Surgery + Skin Clinic, has refined and improved the traditional Deep Plane Facelift Technique for patients in the Scottsdale and Phoenix areas, as well as for out-of-town travelers. Dr. Admire has trademarked the Perfect Plane™ Facelift, by utilizing his own techniques for deep plane dissection to more effectively reposition the muscles and tissues of the face and neck, with a greater level of precision and reproducibility.
Neck Lift
A neck lift is a surgical procedure that effectively smooths and tightens the skin on your neck, providing a youthful, more toned appearance, creating a drastic improvement to the appearance of the neck, along with subtle changes to your overall appearance. At AdmireMD® Plastic Surgery + Skin Clinic, we can offer a neck lift in Scottsdale or Phoenix, allowing you to walk back the clock and enjoy a refreshed and rejuvenated appearance!
Blepharoplasty
At AdmireMD® Plastic Surgery + Skin Clinic, we offer eyelid surgery – also known as blepharoplasty in Phoenix and Scottsdale. This procedure can refresh and rejuvenate the upper and lower eyelids by tightening muscles and tissue and removing excess fat and skin, for a fresh-faced, youthful glow.
What is the Deep Plane Neck Lift?
Traditional neck lifts usually only elevate, reposition, and tighten the superficial neck muscles called the platysma. The platysma muscles are an extension of the SMAS in the face. The superficial fat layer is then usually removed directly or by liposuction. The Deep Plane Neck Lift addresses the tissues deep to the SMAS that are the true causes of aging in the neck. These structures include the submandibular glands, deeper neck muscles, and deep fat layers. The Deep Plane Neck Lift removes all or part of these structures to dramatically sculpt and contour the neck in a way that traditional neck lifts can not achieve. The Deep Plane Neck Lift lasts longer than other types of neck lifts, providing a youthful, natural rejuvenation lasting for 15-20 plus years.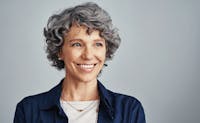 What Sets the Admire
MD

® Deep Plane Technique Apart

You will go under general anesthesia for approximately 3 to 3.5 hours. The incisions are created by beveling the blade to save all the hair follicles, thereby reducing the risk for alopecia (hair loss), and allow for imperceptible scars in the hairline and around the ears. There is a small incision under the chin for the deep plane neck lift portion. Using these incisions, Dr. Admire will elevate, reposition and tighten the underlying deeper tissues, including the muscles and fat pads deep to the SMAS. The buccal fat pad may be partially removed.

He will then place permanent suspension sutures to elevate and resuspend the SMAS in a superior vector. Then the key retaining ligaments are released to elevate and reposition the skin independently. The incisions are then closed free of tension. The deep plane neck lift in Scottsdale elevates, repositions, and partially removes the muscles, fat, and submandibular glands. The platysma is then tightened with a combination of permanent and dissolvable sutures. A drain is placed in the neck and removed in 2-4 days.
Videos of Dr. Admire Discussing the Deep Plane Facelift